Meeting of Minds - workshop - 19/3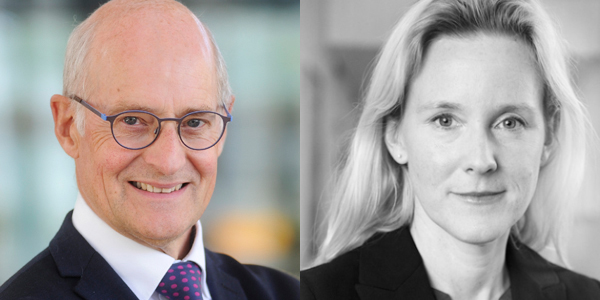 Silf bjuder in till en unik förmiddag med en workshop under ledning av Prof. dr Arjan van Weele och dr Katarina Arbin den 19 mars i Stockholm. Där får du och övriga deltagare medverka i tre olika case med dess dilemman.
Purchasing's Identity: Key Models and Concepts for the Future
8.30-09.00
Registration, coffee and welcome
09.00-11.15
Purchasing Identity: key concepts for the future
prof dr Arjan van Weele and Katarina Arbin
Purchasing's role in business and society
New models in purchasing:
- from linear to cyclical purchasing process models
- from operational to business-driven purchasing
- from cost-driven to value-based purchasing
- from sustainable to circular sourcing
Case 1: Houston is Calling
with prof dr Arjan van Weele
Suppose you are just nominated as the CPO Downstream Purchasing at a global oil company. During the first day the plant manager of one of your company's largest refineries, at Houston, is calling you. To congratulate you with your new position. And to summon you to present yourself immediately at his plant to discuss the major shortage of maintenance parts which have delayed a major maintance overhaul of the plant, leading to millions of unexpected operational costs. What do you do?

Purchasing Time Out 1: How to act as a business partner for purchasing


Case 2: 'How a cost down program in purchasing almost went wrong'…
with prof dr Arjan van Weele
A major airline has come into bad weather. It operates at a significant loss. The CFO has summoned you, CPO, to come up with a cost down program resulting in tens of millions of savings. Upfront, your CFO is willing to grant you a budget to hire outside consultants. You have presented an impressive savings target, and now you set your consultants at work. However, after a couple of months, progress seems disappointing. Although never clearly visible, your purchasing staff seems unwilling to cooperate i.e. seems to resist. Commitment from middle management is low. Gradually, you become uncertain about the outcome of the program. You start to become concerned about your job…

Purchasing Time Out 2: From operational to a business-driven purchasing: some tips and suggestions


11.15-11.30
Coffebreak

11.30-12.45
Case 3: How Nespresso changed from intermediate to direct sourcing
with dr Katarina Arbin
At the beginning of this century Nespresso faced unprecedented challenges. It simply could not source the quality coffee that it needed to satisfy consumers. Next it was criticized due to its unfair pricing to coffee growers. Finally, as a result of the high coffee price volatility its financial results were highly unpredictable. Nespresso's CPO pondered about this as he thought that he should dramatically change its companies purchasing practices. However, what should he do to face these challenges?

Purchasing Time Out 3: From traditional to sustainable and circular sourcing.


What's new in the 2nd, Swedish edition of 'Purchasing and Supply Chain Management'
short wrap up with dr Katarina Arbin

12.45-13.00
Reflection and summary:
What ideas were most useful for you?
with prof dr Arjan van Weele and dr Katarina Arbin

13.00-14.00 Lunch
Prof. dr Arjan van Weele
Arjan van Weele is professor emeritus in Purchasing and Supply Management at Eindhoven University of technology, the Netherlands. He is a recognized boardroom consultant in this domain. He has authored many textbooks, publications and academic articles in esteemed scientific journals. He obtained the IPSERA Lifetime Achievement Award for his outstanding contribution to the academic field. He was nominated as a Member of Honour by the Dutch Association of Purchasing Management in the Netherlands. During his active life as a professional the contributed to many international conferences and was a valued guest speaker at many of Silf's conferences.
Dr Katarina Arbin
Katarina is a leading expert and corporate adviser in sustainability at Forever Sustainable and an Assistant Professor in Business Administration at Örebro University. She is a former CSR executive at SCA and Demoskop and holds a PhD from Stockholm School of Economics, specializing in supply chain, purchasing, logistics, information technology and compliance.