News from the Silf in Väst board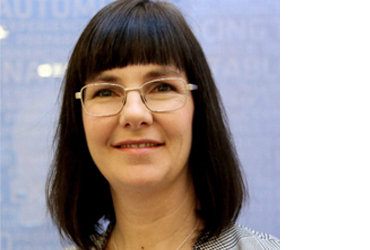 Lovisa Söderholm - the new Chairman of the Board of the Silf in Väst board
First of all let me introduce myself. I am Lovisa Söderholm and I am the new Chairman of the Board of the Silf in Väst board. Together with the very engaged, knowledgeable and experienced Silf in Väst Board we would like to welcome all our members to an exciting 2022!

There are so many interesting topics within the area of supply chain and procurement. Some examples are sustainability, value creation, resilience in the supply chain and digitalisation. We in the board of Silf in Väst are continuously discussing with the complete Silf team and are also eager to share our knowledge and experience with all our members and also our new potential members.

In the end it will be the company who has the best competing supply chain that will have a great advantage in their respective field, and that is why Silf is so important and also can make such a big difference when we work together.

This is something that has been proven during the pandemic with all its restrictions, shortages and disturbances. We at Silf together with the procurement organisations and logistic organisations have been able to show that we make the difference everyday with great flexibility, quick changes and with a solution-oriented mindset.

While we have not been able to meet in our regular networks, we have still been able to share knowledge and experience through our many webinars. This is an advantage that has come out of the pandemic enabling members from north, east west and south to participate in the webinars regardless of where they have been conducted. This has opened up new networks of contacts across regional borders. It has also enabled more knowledge and experience to be shared to make us all stronger.

Our website is updated with news and events continuously. As a member, you are welcome to submit proposals on the subject to us.
What happens now in the Väst:
Right now we are preparing our two webinars for March and April (more to come later in the year). One on greener steel that will happen on March 24 from 08.00 to 09.30 (super exciting topic with one of the most knowledgeable persons in the industry on this topic) and one April 7th from 09.00-10.00 on the topic Managing Transformation with a very experienced person in the field.
We are also discussing how to increase the network, given the competence and the opportunity to continuously learn further between the members, this is a topic that we hope all can contribute with. We are stronger together!! Here is the link where you can sign up to a membership - please also feel free to share.
We at Silf have also started up the opportunity to act as a mentor or that as a student or new buyer / logisticer you want a mentor. If you are interested, sign up here: Silf mentorship
Our cooperation with Swedbank regarding PMI, Purchasing Managers' Index, continues and is a fantastic opportunity to both follow what is happening and also to be a part of the network - take the chance. Do not hesitate and register on our website: PMI - Inköpschefsindex

The benefits of being a member are many, a large network to work in, a lovely variety of interesting webinars and our PMI work. If you work in smaller or medium sized companies, our network is fantastic to have help as a sounding board and to drive the business forward.

So don't hesitate! Start the year and join our lovely Silf team!

Well met at our webinars and when you have a need!
Lovisa Söderholm,
Chairman of the Association Board of the Swedish Purchasing and Logistics Association in Väst, Silf.
Together with the full Silf in Väst Board - Camilla, Niclas, Benny, Ulf, Carina, Lena, Sebastian, Samuel, Henric, Torgny and Anna